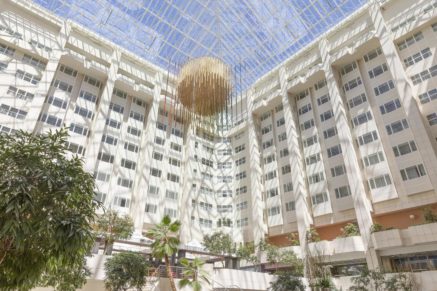 Hilton Prague (venue of the event)
Pobrezni 1
Prague, 186 00
Czech Republic
Importantly, to avoid unnecessary traffic and movement of participants and protect our meetings, we have concentrated accommodation on our Congress venue, the Hilton Prague Hotel, which will add its much acclaimed safety concept to our own measures. All this will help to minimise external exposure and with that support the safety of all of you and all of us.
Please book your room as soon as possible to ensure that you can stay at the event hotel.
We guarantee following rates until 9th September 2021.
Room bookings are made directly with the hotel – please click the button below to go to the Hilton Prague dedicated Euroseeds 2021 Congress booking site.
If you need more information, please contact the Hilton Prague here.
Type of room
Standard room – single occupancy
Standard room – double occupancy
All prices are in Czech crowns and include breakfast but exclude VAT.
For your information, please find info about the exchange rate here.
CANCELLATION POLICY
At reservations stage all delegates must leave a credit card guarantee.
Reservations can be cancelled at no charge 1 day prior to arrival.
Should you need to cancel your hotel reservation after 1 day prior to arrival, then the full stay cancellation fee will be charged.
CHECK-IN/ CHECK-OUT
Check-in time: 15.00
Check-out time: 11.00
HILTON CLEAN STAY
The commitment at Hilton Prague is to provide event experiences that are sealed and certified Hilton EventReady with  CleanStay.
Hilton Hotel in Prague have implemented elevated cleanliness and sanitation across the entire event attendee journey. Their new capacities and meeting room set ups take physical distancing as well as safety measures into consideration.